Services & Specialties
Physical Therapy
Expert guidance. Proven results.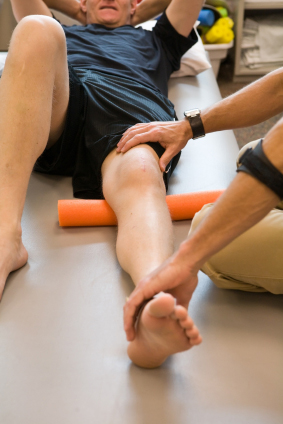 We are proud to have established a well-recognized physical therapy center, which offers a comprehensive range of physical therapy services. The physicians of CFOSM work closely with the physical therapy department to coordinate both nonsurgical and postoperative patient care. This allows our team to tailor treatment protocols to each patient's specific goals.
CFOSM offers comprehensive Physical Therapy and Rehabilitation services at our Merrifield / Falls Church, Herndon / Reston and Tysons Corner / Vienna locations.. Our teams work exclusively in the treatment of orthopaedic conditions and focus on techniques designed to bring you back to full functioning.
Michael A. Ercole, MS, MSPT, CSCS
Director of Physical Therapy Center
Mr. Ercole is the director of physical therapy at Center for Orthopaedics and Sports Medicine. He is a firm believer in physical fitness and attempts to incorporate this ideology into his treatment protocols. Mr. Ercole's aggressive, exercise based rehabilitation techniques have proven to be very successful over the past 20+ years. Michael and his professional staff are prepared to meet all your physical therapy and rehabilitation needs, as well as address specific requirements for strength training and conditioning. 
Mr. Ercole played football and baseball while completing his undergraduate studies at Gettysburg College, PA. He went on to pursue a Master of Science degree in Applied Anatomy and Physiology at Boston University. During his post-graduate years, he taught Gross Anatomy at Boston University. Mr. Ercole received his Master of Science degree in Physical Therapy from Boston University in 1989. Mr. Ercole is certified by the National Strength and Conditioning Association.